Sports
Spanish player who was kissed at the World Cup was sensationally left out of the team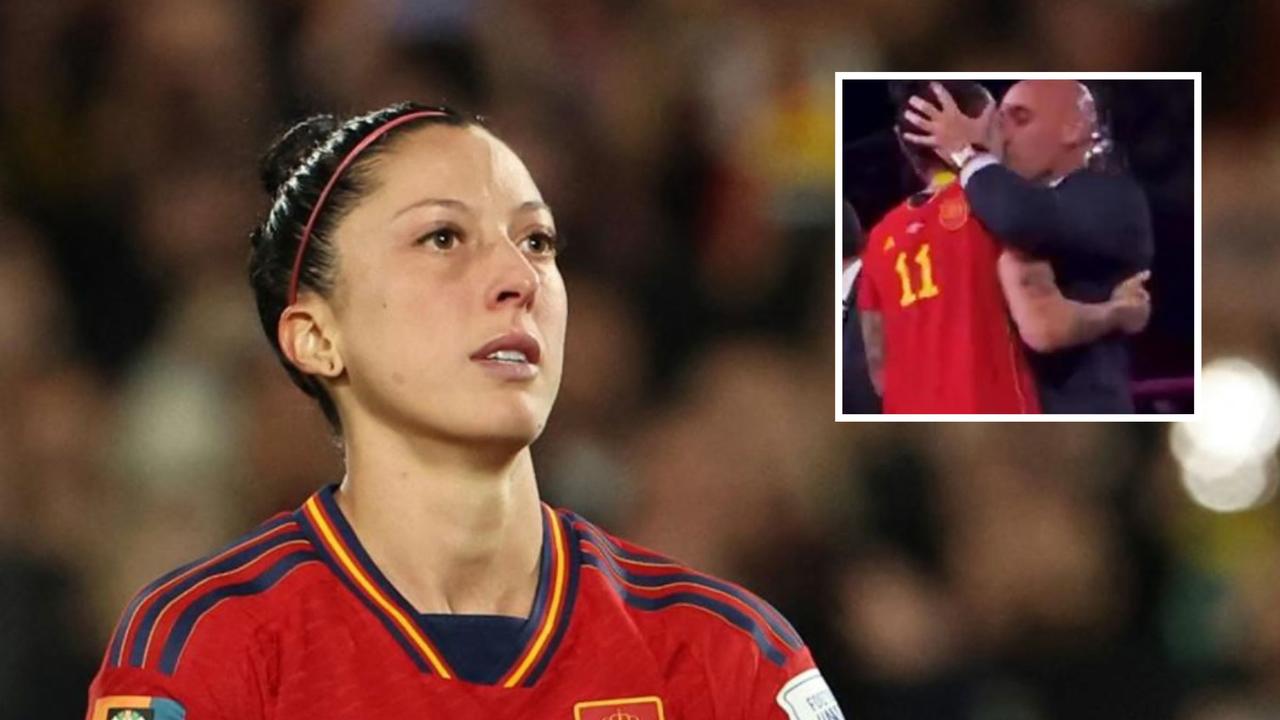 Spanish star Jennnis Hermoso has been dropped from the Spanish national team due to the World Cup kissing scandal.
New coach Montse Tome made her first big decisions as Spain women's coach when she named a surprise squad for the upcoming Nations League games against Sweden and Switzerland.
There is chaos in the squad as 15 players from the World Cup group are selected, although most of the national team players are still on strike.
Midfielder Hermoso found herself at the center of the storm that rocked Spanish football last month after former Spanish Football Federation president Luis Rubiales forcibly kissed her. Despite his resignation and the dismissal of coach Jorge Vilda, 39 players left the national team.
Vilda, who was unpopular with some players, was sacked as the Spanish Football Federation tried to make changes demanded by over 80 players after former president Rubiales kissed midfielder Jenni Hermoso in Sydney.
Following Rubiales' resignation, 39 players, including the vast majority of the World Cup squad, said they still had no plans to return until further changes were made.
However, Tome called many of them and said she was confident they would come and praised their professionalism.
Tome said she left Hermoso out of the squad to protect her.
"We are with Jenni and all the players on everything," the new coach added.
"The best way to protect her is like this: I worked with her for five years."
Two-time Ballon d'Or winner Alexia Putellas was named by Tome in the squad alongside Barcelona teammates Mapi Leon and Patri Guijarro, a duo who were absent from the World Cup due to another protest against the RFEF and Vilda.
Tome said she spoke to the striking World Cup players before selecting them.
"I trust that the players are professionals, that they have just become world champions, that they love the national team and I know that they will be with us tomorrow," Tome said at a news conference.
"Today we are starting a new era in the national team, that is something good and beautiful, all players have the chance to be here and everyone has the same chances."
Swiss striker Ana Crnogorcevic, who moved from Barcelona to Atletico Madrid this summer, described Tome's squad as "disrespectful".
"This is crazy… how can you threaten your own players like that… call them to the national team when they said they want clear changes before they come back!" wrote Crnogorcevic on the social media platform X , formerly Twitter.
"This is sooooo disrespectful… obviously they don't care… and they don't allow them to make their own decision." Previously, when Rubiales was still in charge, the RFEF reminded the striking players that they would be obligated if called up to come regardless of their strike.
How Spanish football was brought to its knees
Rubiales kissed Hermoso during the medal ceremony after Spain defeated England in Sydney on August 20, sparking a fierce global backlash.
Rubiales, who is expected to resign at an emergency meeting of the RFEF, railed against false feminism and said he was going nowhere.
Vilda, Tome and Spain men's coach Luis de la Fuente were criticized for applauding Rubiales' fiery discourse.
"We had to come because they told us to — I didn't feel part of the things that were happening there," Tome said.
"I applauded twice when he said we were all world champions and when they told me I was going to be sporting director."
Rubiales' speech led to 81 players going on strike and most of Vilda's coaches, including his assistant Tome, tendering their resignations to the RFEF.
Vilda was fired on September 5, Rubiales resigned on September 10 and later appeared before Spain's highest criminal court as part of an investigation into sexual assault and coercion related to the kiss.
Despite their departures, 39 players, including the vast majority of world champions, had said they would not return until further conditions were met, including the reorganization of certain departments within the RFEF, which is currently led by interim president Pedro Rocha.
"Players are encouraged to join this change driven by the federation, understanding that the changes that must continue must be solid and fair," the RFEF said in a statement earlier on Monday.
It appeared to be a final attempt to lure the players back.
The RFEF said "difficult decisions" had been made in recent days and the process would continue as the association itself "is aware of the need for structural changes".