Sports
'Terrible' act in World Cup final was 'natural and normal'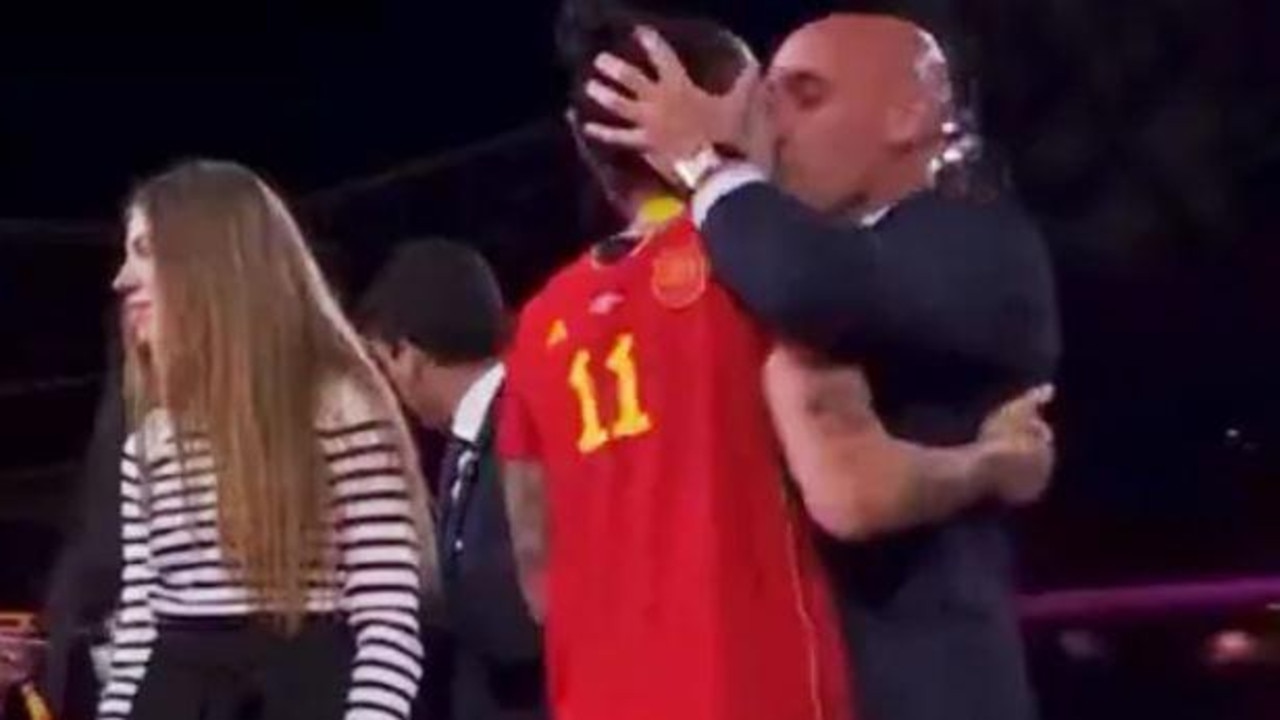 Luis Rubiales, the president of the Spanish Football Federation (RFEF), on Monday apologized for kissing star player Jenni Hermoso on the lips after Spain won the Women's World Cup.
Rubiales, 45, kissed Hermoso on the lips after she accepted her medal, prompting an immediate worldwide reaction.
In a video message, Rubiales said: "There is also an event that I have to regret and it is everything that happened between a player and I, with a great connection between both people, just like with others."
"And where I certainly made a mistake, I have to recognize it, because in a moment of maximum exuberance, with no malicious intent, with no malicious intent, what happened happened — I think in a very spontaneous way." I repeat: no bad intentions by either party.
"From that point on, they didn't understand it here because we saw it as something natural, normal and not at all – and I repeat – malicious.
"But outside it seems like it's caused a stir. Of course, if there are people who felt hurt by this, I have to apologize – there is no alternative. And learn from that, too, and understand that a President of an institution as important as the Federation – especially in ceremonies and in matters of this nature – needs to be more careful.
"Then there are some statements from my side where I said in this context that it seems a bit stupid to me – it's because of that." Because nobody in here attached any importance to the issue, but outside they did. So I would like to apologize to these people as well, because I understand that if they see things differently from the outside, they will certainly have their reasons.
"And finally, I'm sorry that after the biggest win in our history in women's football, and one of the biggest ever – it's the second World Cup we've won – this has somewhat spoiled the celebration. I think we have to give credit to these women, the team led by Jorge Vilda, and celebrate it in style."
Earlier on Monday, Spain's sports minister had demanded an apology from Rubiales. "I think it's unacceptable to kiss a player on the lips to congratulate her," Acting Minister Miquel Iceta told Spanish public broadcaster.
"The first thing he has to do is make explanations and apologize. It's logical and reasonable," Iceta said.
The minister added that while Sunday's 1-0 win over England in Sydney was "a moment of intense emotion", officials "must be extremely careful because we are sending a message to society and that is equality." respect".
Socceroos star Craig Foster has urged Rubiales to resign over the kiss.
"Women in sport face extreme power imbalances, objectification, harassment, sexual abuse and a lack of agency and power on a daily basis," Foster tweeted.
"That's awful. He should be recalled immediately by FIFA and the Spanish Football Federation."
On Sunday, Hermoso posted a video on Instagram showing the festivities in the dressing room, in which she responded to her teammates' teasing by saying, "I didn't like it, eh!" while laughing.
Later Sunday, the RFEF released its own quotes from Hermoso. "It was a completely spontaneous mutual gesture because of the great joy that comes with winning a World Cup," Hermoso was quoted as saying.
"The President and I have a great relationship. His behavior towards all of us was excellent and it was a natural gesture of affection and gratitude.
"A gesture of friendship and gratitude cannot be overstated that often, we won a World Cup and we will not deviate from what matters."
Spain's preparations for the World Cup were thrown into disarray last September when 15 players emailed the RFEF saying they did not want to be considered for selection.
Their protest was mainly directed at coach Jorge Vilda and his methods, including criticism that he was too strict.
Rubiales backed Vilda and only three of the 15 were recalled for the World Cup.
– with AFP