Sports
Skipper's fitness statement as Daicos is 'close'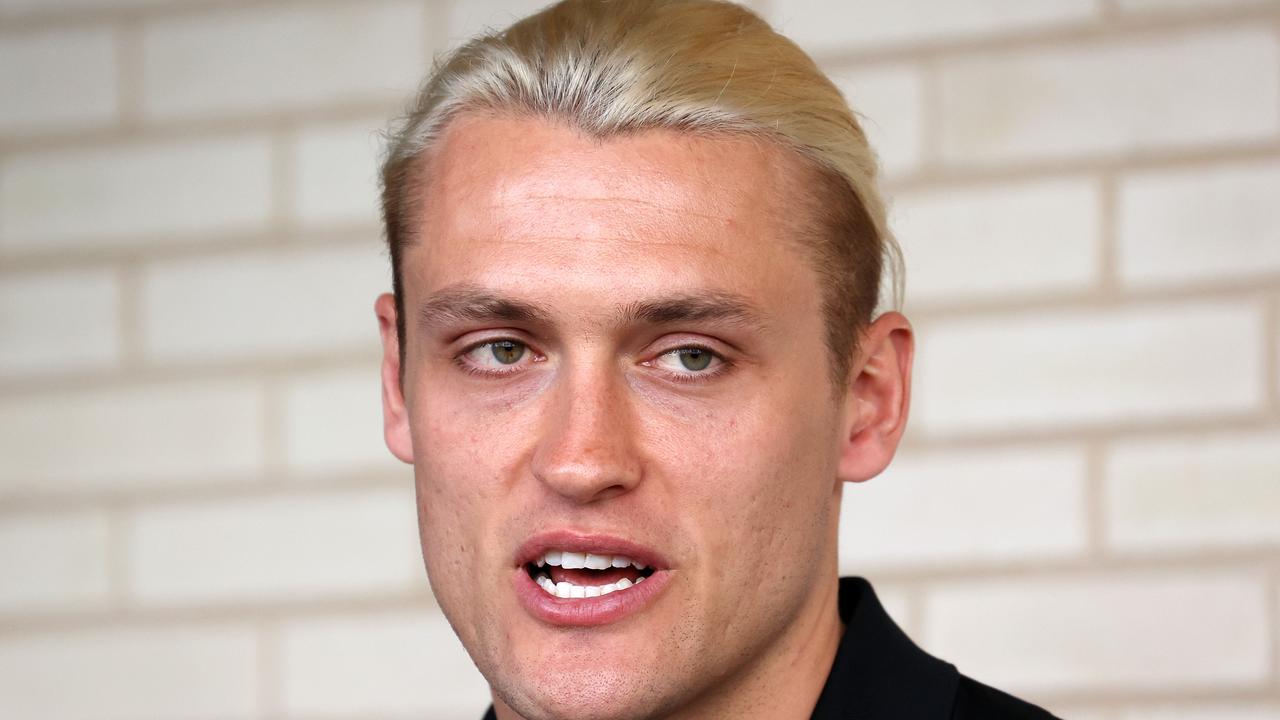 Collingwood captain Darcy Moore has declared himself fully fit more than a week before the Magpies' blockbuster qualifying final against Melbourne.
Moore says his hamstring injury has healed and he will return to the Magpies' back line at MCG next Thursday night, while Nick Daicos is "pretty close" to returning after breaking a knee.
The Magpies captain gave no timeline for the Brownlow Medal contender's recovery but said his team-mates were "thrilled" with his progress.
"[Daicos]is pretty close, he's moving pretty well and we're excited to see how quickly he can recover," Moore said.
"I'm 100 percent ready to go. Definitely (I'll play), I'm feeling great – I've had a great block of training for a couple of weeks and have a few more sessions ahead of the game so I'm feeling really good already."
Moore said the two-week break after suffering a minor injury in the 22nd-round win over Geelong has refreshed him both physically and mentally ahead of the finals series.
He said the Pies have been working behind the scenes all season to fix deficiencies in their game, and not just last month when their form faltered.
"We've obviously had such a consistent season, we've had 18 wins and we've ended up at the top of the rankings," he said.
"Team defense is one of those things (which we've been discussing for the past few weeks) and we addressed it quite forcefully on Friday night, conceding about two goals in three-quarters time.
"We are confident that our best footballer is still ahead of us and we will bring him."
Moore said there would be some "tough individuals" at the selection table as the Pies prepare to face the Demons, with only Nick Daicos absent from their best team, while emphasizing the importance of last year's provisional final loss to Sydney with a Punkt downplayed a motivating force for his teammates.
"It feels like a long time has passed since that devastating result," Moore said.
"Last year we rode the wave with great momentum, winning 11 or 12 games in a row was really exciting…this year it feels like a new challenge but there are a lot of people on the team with experience from last year, so we're going to be sure to draw on that over the next month."
Collingwood's AFLW team is also preparing to take on the Demons in a blockbuster season opener at Ikon Park on Friday night.
Captain Brianna Davey confirmed she would be playing her first game in almost 18 months alongside vice-captain Britt Bonnici after recovering from a cruciate ligament rupture
"It's going to feel a bit surreal going out, it's been almost a year and a half since I last played," Davey said.
"It's been a really long time for all of us so we're just looking forward to going out and playing against one of the best teams in the competition."
Read related topics:
Melbourne