Sports
"Like Starcy": Huge hit for Australian rookie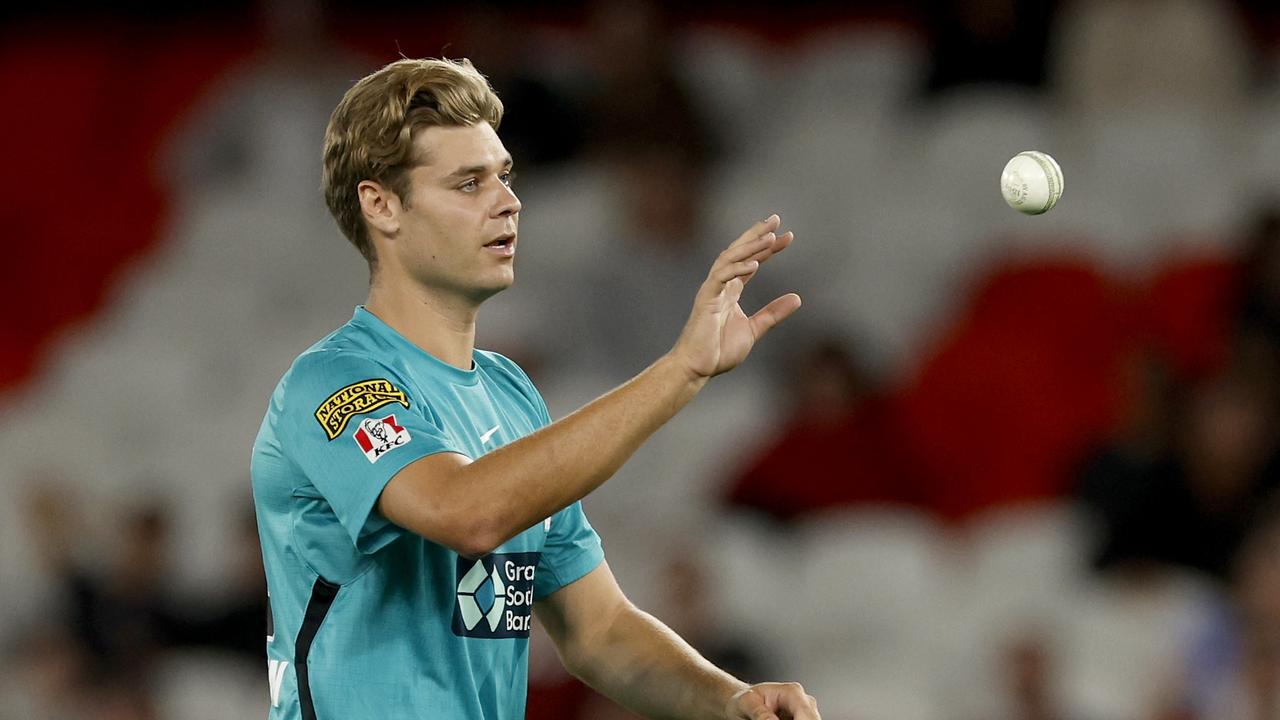 Australia hitting star Travis Head says rookie fast-bowler Spencer Johnson can have the same impact as match-winner Mitchell Starc as he prepares to play in South Africa with a revamped T20 team that will include three new players .
Head is expected to open batting side with his Adelaide Strikers team-mate Matt Short, while all-rounders Aaron Hardie and Johnson are set to make their international debuts in Thursday morning's opening game in Durban, with several T20 incumbents including David Warner missing the three-game streak .
Short, Head and the heavy-hitting Tim David could also be brought in to bowl after Glenn Maxwell was forced to return home with an ankle injury.
But it's the speedy left-armed Johnson, who made a splash at last summer's Big Bash and recently produced the best bowling figures of all time at The Hundred in the UK, that Head is looking forward to.
With Starc also on hiatus from the series after a huge workload in the Ashes, Head said the 27-year-old Johnson could repeat what the veteran was capable of and shake some South African cages.
"He's someone who's played really well over the last few months and (his Australia nomination) probably came a little quicker than expected," said Head from Durban.
"He's been through some injuries but he's someone who bowls at speed and can swing the ball. He's been doing really well in tournaments over the past few months.
"His body is good, he bowls fast, hopefully he can be the guy for us at the top of the bowling innings, someone akin to Starcy and a match winner taking wickets."
"It would be nice to see him gain international experience, try it and see where he can compete."
Short is a member of the squad ready for the series after stints with The Hundred, a stint in the Indian Premier League and bossing at the Big Bash.
Head, who struggled with Short in Adelaide, said the 27-year-old Victorian is a significantly improved player.
"He's getting better and better," Head said.
"He's traveled the world, learned some skills and seen how it's done differently. He did some good things."
Head hasn't played a T20 for Australia since April last year and while he said winning the series in South Africa was vital, it was important to create a "good environment" for a group to compete in the next two months will be together as they travel to India for the ODI World Cup.
"Winning is important, but you won't win the World Cup in South Africa," he said.
"It's really important that we get on well as a group, that we look out for each other… and that we play well." It's all about the timing of our run, but we want to win games and play well and make sure the environment is in a good environment so that we in India can define exactly what we want to do."
AUSTRALIAN TEAM PLAYS AGAINST SOUTH AFRICA IN DURBAN
Matt Short
Travis Head
Mitch Marsh©
Josh Inglis
Marcus Stoinis
TimDavid
Aaron Hardy
Sean Abbott
Nathan Ellis
Adam Zampa
Spencer Johnson
AUSTRALIA T20S IN SOUTH AFRICA
30 Aug: First T20I, Durban (31 Aug, 2am AEST)
1 September: Second T20I, Durban (2 September, 2am AEST)
3 September: Third T20I, Durban, 3 September 10pm AEST