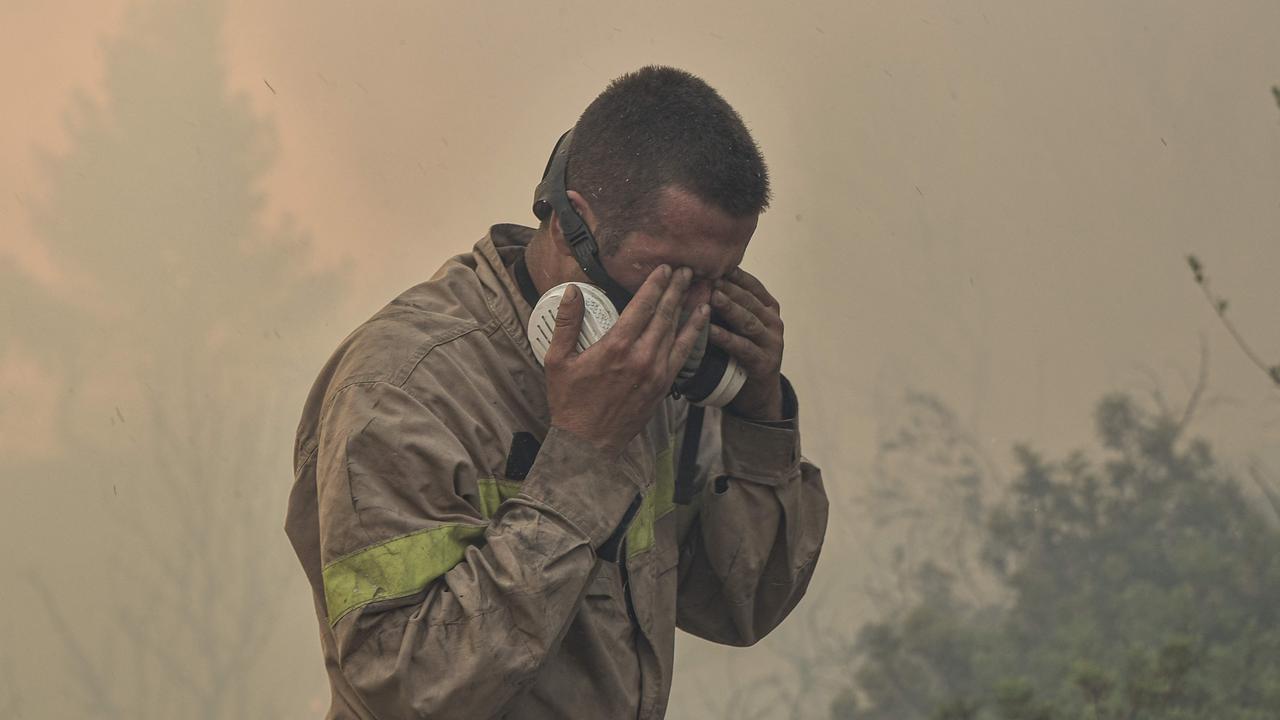 Eighteen suspected migrants were found dead in a forest on Tuesday as forest fires continue to rage in northeastern Greece.
The bodies were found near Dadia National Park, a region bordering Turkey that is a frequent entry point for migrants, fire department spokesman Yiannis Artopios confirmed in a televised speech on Tuesday.
A series of fierce forest fires continues to devastate the entire European country and has prompted mass evacuations from both tourist and residential areas.
Firefighters are trying desperately to douse the blaze with water, but the blaze is raging in the Evros region of northeast Greece and near the capital Athens.
The wildfires, which were first sparked four days ago by a dangerous mix of 41C heat and blustery winds, have killed 19 people and destroyed dozens of homes across the country.
"As there have been no reports of enforced disappearances or missing residents from the surrounding areas, the possibility that they are people who entered the country illegally is being investigated," the local fire department told media.
"Searches are ongoing throughout the area where the fire broke out."
A fire service spokesman said the current situation in Greece is "similar to that of July" when devastating fires ravaged the country and evacuated thousands of residents and tourists.
Nine active fronts were burning Tuesday and firefighters were struggling to contain the blaze.
In Alexandroupoli, where the flames came dangerously close to a university hospital, 65 patients were evacuated onto a ferry at the city's port. Another 14 people were evacuated by a Coast Guard vessel from a beach near the village of Makri.
Several communities in the wider Evros region, where the bodies of the 18 suspected migrants were found, have been evacuated as authorities warned the risk of new fires remained high in the coming days.
Harrowing images showed the extent of the damage caused by the wildfires. The charred remains of houses and cars could be seen in the Evros region.
"Under extreme weather conditions, mainly due to stormy winds, enormous efforts have been made to deal with the fire fronts that erupted simultaneously in many parts of the country," said fire department spokesman Ioannis Artopios late Monday evening.
"The hours we go through are extremely critical."
It's just the latest in a string of deadly fires that have ravaged Europe in recent months amid record-breaking summer heat.
Firefighters in Croatia, Greece and Italy all battled wildfires that ravaged thousands of hectares and killed dozens.