Sports
'Knocks you down': Critics circle around sad Wallabies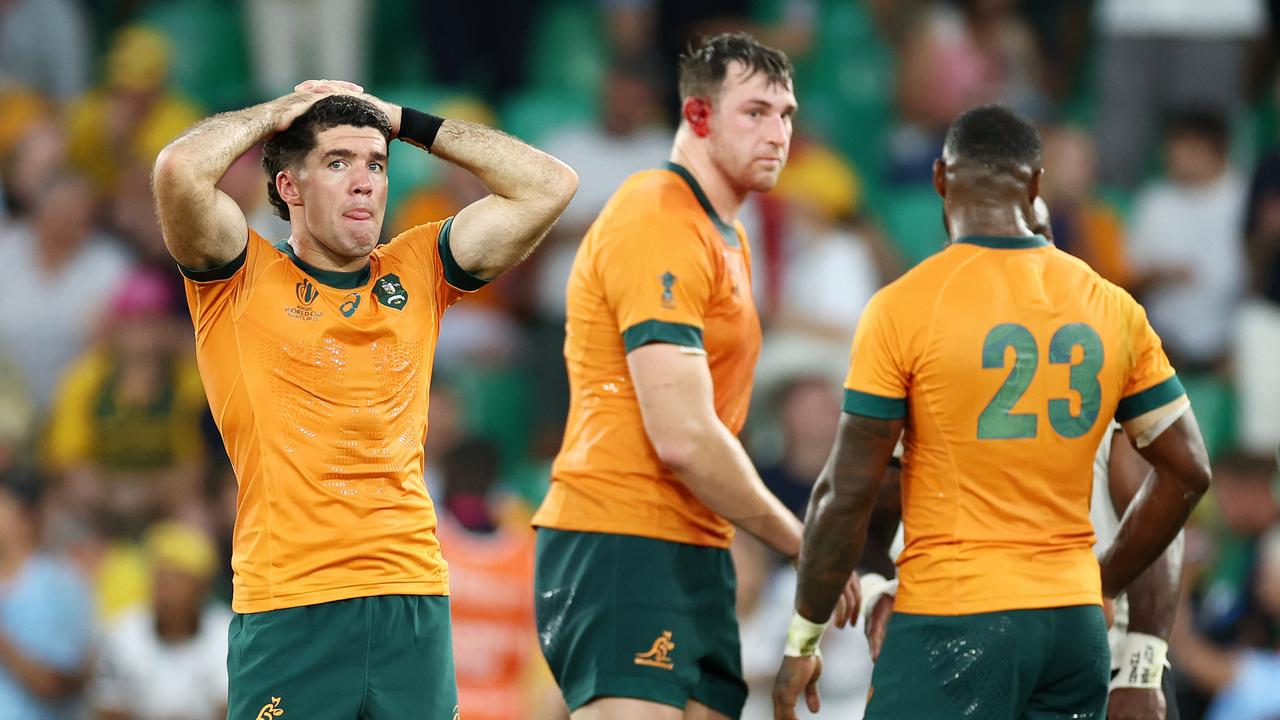 Wallabies coach Eddie Jones did not ban his players from leaving social media despite a major setback following the World Cup defeat to Fiji that has pushed their tournament campaign to the brink of disaster.
A day after apologizing and taking all the blame for the first defeat to the Fijians in almost 70 years, Jones declared: "These are the weeks you really remember" as his team prepare for a clash prepared against Wales, which must be won in order to avoid an early exit from the World Cup.
The Wallabies were ridiculed, criticized and even ridiculed after the poor defeat to Fiji, a fifth in six Tests since Jones took back control of the team and vowed to make Australian rugby great again by taking a broom into the team and new injected blood.
So far his plans have backfired miserably and Jones admitted he is "still looking for answers" ​​to make the Wallabies the team he hoped they would be.
He insisted motivation was not a problem ahead of the clash with Wales, which Australia must win to have any chance of reaching the quarter-finals.
"I woke up this morning hoping the outcome would be different, but it was still the same," Jones said.
"The only thing we're worried about is Wales this week. We'd love to play them tomorrow if they're up for it… we can't wait for the challenge.
"There is no problem with motivation. This team cares deeply about their performance."
A positive for the Wallabies is the win in their last meeting with Wales in Cardiff last year.
But Jones said having their backs against the wall gave his players another chance to do something special.
"Those are the weeks you really remember when you're under quite a lot of pressure and you have to perform well," he said.
"That is probably one of the biggest challenges for this team and the coaching staff, but we know how we want to play against Wales.
"We're going to work really hard, so to speak, to get the players back on track because when you have a loss like that, it kills you a little bit, it kills you emotionally, it messes up the team ethic, you see shadows in Every corner of the room, there are noises from outside that you have to deal with.
"And that's the challenge for the coaching staff this week, making sure they hit the right note."
Jones said although critics came out in force after the defeat in Fiji, he did not need to tell his players to avoid outside noise, which would include staying away from social media, where abuse is at its worst .
"It's an individual decision for each player," he said.
"You decide for yourself how you use social media. It's not our job to tell them how to do it.
"Everyone decides for themselves how they want to live their lives. And the players have the choice."
Jones also defended the performance of rookie Carter Gordon at fifth and eighth, whom he substituted with 30 minutes remaining against France despite not having professional backup.
"I don't think there's a team in the world that doesn't target the opposition's 10 players, so it's a completely normal practice," he said.
"I can't remember a team that didn't do that. They are the key players, they are obviously the conductor of the team and if you can reach them, you reach them.
"There are different ways you can take care of your 10 and we will look at them this week."
The Wallabies will bring back central defender Tate McDermott for the game against Wales, but will be without injured captain Will Skelton and star prop Taniela Tupou.