UK News
Triathlon Ireland had warned it could not sanction an event in which two men died due to circumstances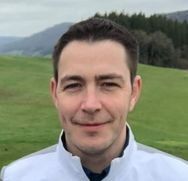 The revelation came as Triathlon Ireland (TI) chief executive Darren Coombes issued a statement confirming their association was "shattered by the news" of the two deaths.
Finance Secretary Michael McGrath and Cork County Mayor Councilor Frank O'Flynn said it was clear all the circumstances in which athletes Brendan Wall, 44, and Ivan Chittenden, 65, lost their lives in Youghal last Sunday , now should be considered examined.
Autopsies were carried out on both men at Cork University Hospital (CUH) on Monday.
Files are now being prepared for the Cork Coroner for next year's inquest, as Gardaí have confirmed both deaths are being treated as tragedies.
Mr Coombes said the tragedy was devastating for the entire triathlon community.
"Triathlon Ireland (TI) is shocked by the news that Ivan Chittenden and Brendan Wall, athletes at Ironman Cork in Youghal, died tragically yesterday morning while competing in the race.
"Our thoughts and prayers are with Ivan's and Brendan's loved ones. The triathlon community is a very tight-knit community and this loss has had a devastating impact on all of us.
"TI is the national governing body for triathlon in Ireland, which also has a role in authorizing club and commercial races to be held. In our nearly 40 year history, sport in Ireland has an impeccable safety record.
"At the Ironman Cork event, as per standard practice, TI's technical officers were on site prior to the start of the race to review conditions and conduct a water safety assessment.
Due to the adverse conditions that day, TI's technical officers confirmed to the race organizers that it was not possible to sanction the race."
TI said it could not comment further at this time.
"As an investigation is ongoing, it would not be appropriate at this time for us to comment further and merely indicate that TI will provide any assistance required by the authorities."
However, Ironman Cork organizers insisted that "the safety of our athletes and everyone else involved in the event is our top priority."
"Weather conditions were carefully monitored over the weekend and Ironman Triathlon 70.3 has been rescheduled to Sunday, along with Ironman Ireland, to provide athletes with a safer race," Ironman Cork said in a statement.
"On Sunday morning Ironman Ireland officials and the dedicated swim safety team carried out all the standard safety protocol checks conducted at every race and determined that the water conditions were safe for swimming.
"However, due to the prevailing weather conditions, it was decided to shorten the swim distance as a further precautionary measure to ensure that vital water safety assets – such as kayaks, lifeguards and medical boats – can be concentrated in a smaller area." given the opportunity to swim with the help of a more favorable current and the tide.
"Our thoughts continue to be with the family and friends of the two athletes who died. We provide ongoing assistance to their families and will continue to offer them our support as they get through this very difficult time."
Mr McGrath, speaking at the opening of a new €22m new 30 bed, two room building at Mercy University Hospital Cork (MUHC), said it was important "to fully answer the questions asked".
Both competitors ran into trouble in the first 1.9km sea swim of the Ironman event.
Despite desperate efforts by paramedics and doctors to save them, both men were pronounced dead at the scene in Youghal before they could be taken to a Cork hospital.
Due to the difficult conditions resulting from Storm Betty, the sea swim course had been shortened to 1.9 km.
However, participants found the first 200m of swimming to be very challenging – many struggling with rough swell, crashing waves and strong currents as they entered the water.
Youghal locals have now wondered whether the sea swim should have taken place given the conditions and whether, following the double tragedy early Sunday morning, the entire Ironman event itself should have been cancelled.
Mr McGrath said it was vital that all the circumstances involved were now fully reviewed.
"It is a terrible tragedy. My condolences go out to the families of the two people who tragically lost their lives in Youghal yesterday," he said.
"I know Ironman Ireland will of course conduct their own investigations to establish the full circumstances of what happened and of course post mortems will also take place which will ultimately feed into the coroner's hearing."