Sports
Barstool's Dave Portnoy Starts Social Media War With Popular Savannah Bananas: "Lame a– content"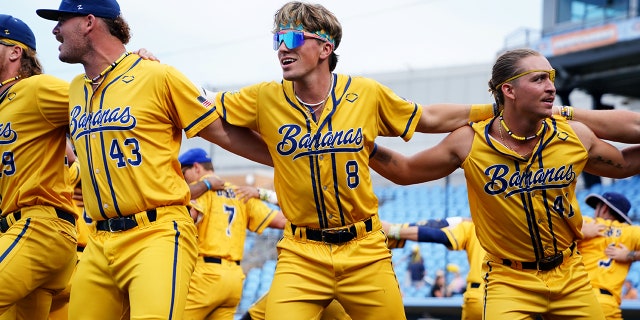 Dave Portnoy is back as the owner of Barstool Sports and one of his first changes is no more Savannah Bananas content on social media sites.
That's right, Portnoy isn't a fan of the popular independent baseball team, made popular by its legendary "Banana Ball," whose rules call for an out if a fan catches a foul ball and no walks allowed.
Portnoy started a social media war with the Bananas on X-Monday, simply tweeting, "I'm so freaking sick of the Savanah." [sic] bananas."
FOR MORE SPORTS COVERAGE, CLICK HERE AT FOXNEWS.COM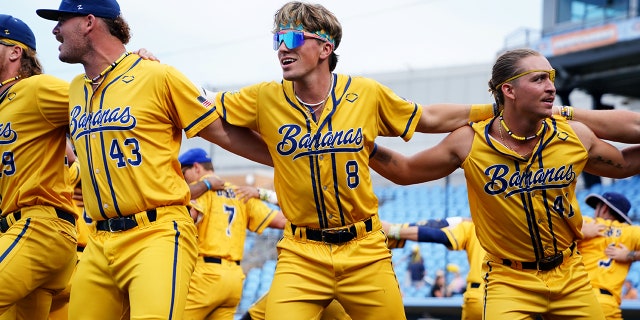 Of course, the Bananas, a team notorious for their social media presence — they perform trending TikTok dances on the pitch during games — couldn't let Portnoy say so.
"Barstool is in our DMs everyday asking for our videos to be revamped," the Bananas wrote, under someone who responded to Portnoy by saying, "Maybe they're sick of you too."
"We let Dave have his moment."
The Bananas also pointed out that Barstool Sports personality Marty Mush recently met BP with them while they were in Staten Island.
BARSTOOL'S DAVE PORTNOY WAITING ABOUT STAFF'S DECISION OVER RAP LYRIC BLOODWORD: 'I HATE THE DECISION'
"Yes he was," the Bananas replied to a fan, referring to Marty Mush's performance. "It's almost like everyone at Barstool is a huge fan. Weird."
After that, Portnoy returned to the Bananas.
""I'm back. "Lame s— is out," Portnoy wrote on Oh, Marty Mush took BP! You prove my point.
But Portnoy didn't just leave it to social media — he posted a blog on Barstool Sports explaining why he's sick of the baseball team.
In a post entitled "The Savanah [sic] "Bananas think they're cool because Marty Mush took BP," Portnoy didn't hold back his thoughts on the bananas.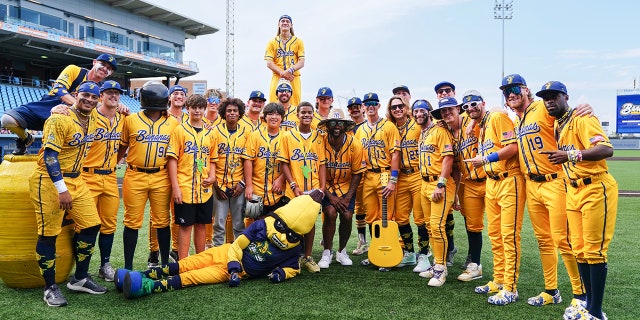 Portnoy called what the Bananas do a "kids show" where they "play crazy baseball and do crazy things, and it works for them." He hasn't hurt their popularity, though he did pen an "editor's note" that read, "I hate kids."
Then he let it rip.
"But what drives me nuts is that her clips go viral every two seconds," he wrote. "For example, after the 9,000th clip showing essentially exactly the same thing, we got the point.
"Oh, the midfielder flipped and caught a routing flyball. Oh, the referee is dancing.
"It's lame, content."
Portnoy added that he has told his social media team to stop posting his videos on Barstool's platforms.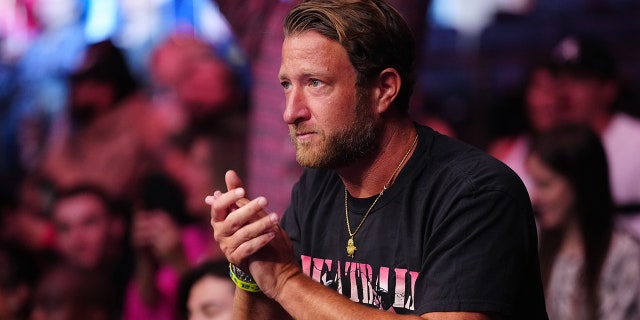 CLICK HERE TO GET THE FOX NEWS APP
And what did the bananas do after Portnoy tried to attack them? They posted a video of him saying, "Go Bananas."
Portnoy wants war and the Bananas seem to be heeding the call.