Sports
"It will go on": Change of coach spices up the rivalry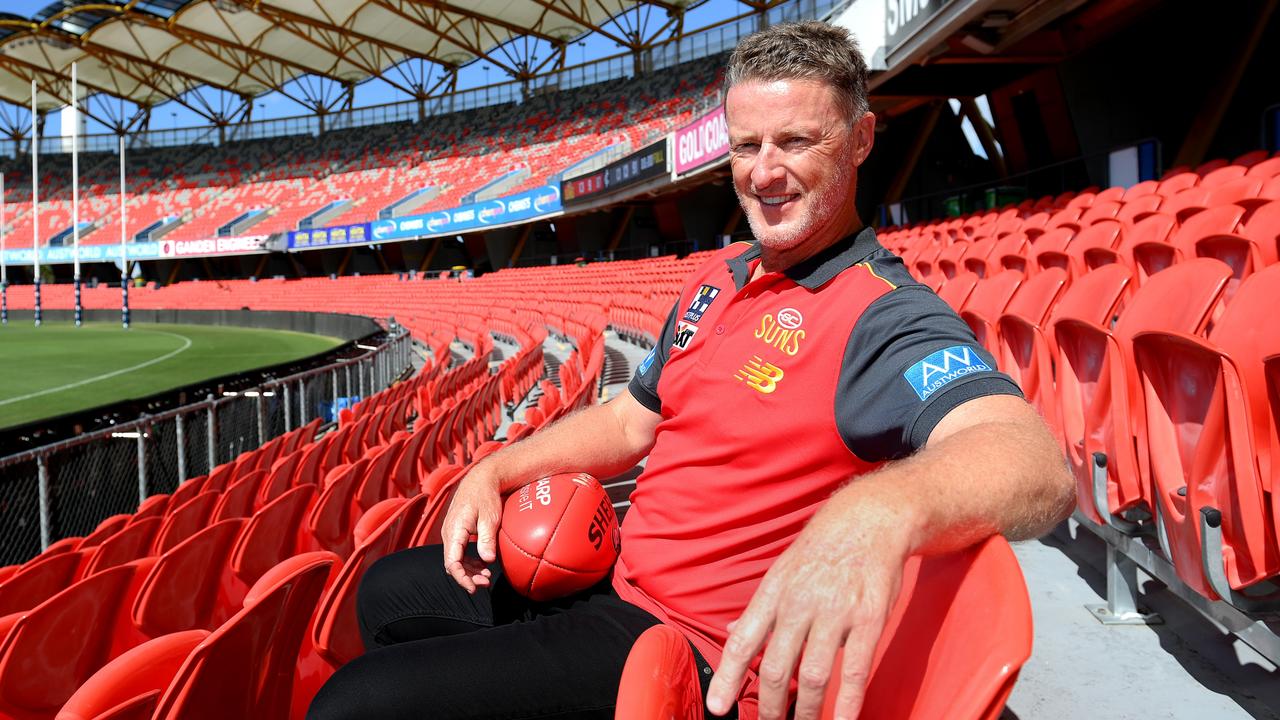 Brisbane chief executive Greg Swann ruled out a trip to the Gold Coast for home games during the Gabba's refurbishment but welcomed the appointment of new Suns manager Damien Hardwick as an added spice to the rivalry between the two Queensland sides.
Three-time premier coach Hardwick has signed a six-year contract to coach the Suns starting next season, adding even more star quality that could potentially help lure Richmond pro Dustin Martin to the glamor club.
Hardwick's appointment is intended to make the Suns a team that will be in contention for at least one finals spot each season, and Swann said there was no doubt it would have a major impact on the rivalry with the Lions and the QClash more would add spice.
The Suns defeated the Lions last month to end Brisbane's streak of nine straight wins in the Queensland derby.
"(Hardwick) will understand that hopefully the QClash will evolve," Swann said Tuesday.
"There's always a little bit of trouble, and last time there was a good one, so I'd say it's going to be the first time he's in charge of next year.
"It's obviously a big story. He's been a hugely successful coach and will give them a good profile. It's undoubtedly good for the code (in Queensland) and it will be good for our rivalry."
However, what won't be "on" is the Lions' home games at the Suns' Heritage Bank Stadium while the Gabba is being remodeled for the Brisbane 2032 Olympics.
"We don't want to be relegated to that – we're the Brisbane Lions, not the Gold Coast Lions," Swann said.
"Everything is on the table, but we don't want to underestimate it."
Redevelopment of the Gabba is slated to begin in late 2025, with Lions Springfield Training Base and Brisbane Exhibition Grounds being possible options.
Both venues would also need to be refurbished to ensure a capacity of at least 20,000 people.
A win over St Kilda at the Gabba on Saturday sees the second-placed Lions secure a place in the top two and two home games in the Finals series.
And if Collingwood loses to Essendon at the MCG on Friday night, the Lions will win the Minor Premier League if they beat the Saints.
Forward Linc McCarthy is likely to miss the game with a calf injury; However, the versatile Callum Ah Chee is expected to be available despite picking up a back injury in Brisbane's 24-point win over Collingwood last Friday night.
Swann said the AFL and police had identified the person in the MCG crowd who racially abused Lions star Charlie Cameron.
"Hopefully there will be a solution to this (by Tuesday)," he said.
"It's incredibly disappointing. Charlie is a fantastic player and a great person. He shouldn't be exposed to it. Hopefully that will have a noticeable impact and discourage people from doing it again."
Read related topics:
Brisbane