World News
Trump will surrender Thursday in Georgia and face racketeering charges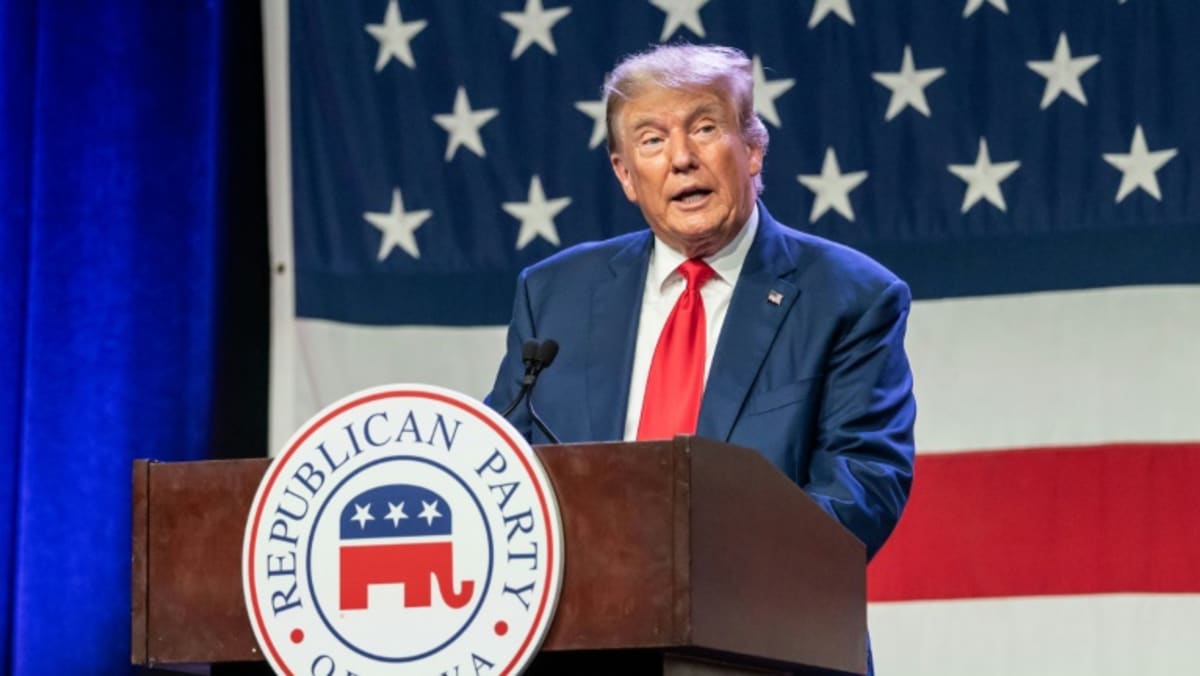 What Trump is saying is that all the allegations against him are aimed at blocking his bid for another term in the White House as he leads the field of Republican candidates by a wide margin.
Aside from posting $200,000 bail for the Republican billionaire, Fulton County Superior Court Judge Scott McAfee set several conditions in an agreement approved by prosecutors and Trump attorneys.
"The defendant must not take any action to intimidate any person known to be a co-defendant or witness in the case, or otherwise obstruct the administration of justice," McAfee said in a three-page court filing.
"The above includes, but is not limited to, social media posts or reposts of another person's social media posts," the judge said.
McAfee set bail for two co-defendants in the case, former Trump campaign attorneys John Eastman and Kenneth Chesebro, at $100,000 each.
Willis, the Fulton County District Attorney, has asked the judge to set a trial date for March 4 next year for the 77-year-old former president, who is accused of trying to overturn the outcome of Georgia's 2020 presidential election.
Trump faces four criminal cases while seeking a return to the White House.
Trump has been charged in Georgia with racketeering and a series of electoral crimes after a two-year investigation into his efforts to reverse his election defeat by Biden in the Peach State.
Other defendants linked to the alleged conspiracy include Trump's former personal attorney, Rudy Giuliani, and his White House chief of staff, Mark Meadows.
"QUICK PROCEDURE"
Special Counsel Jack Smith has asked a federal judge to set a date for Jan. 2, 2024, when the former president is to be tried in Washington on various charges of conspiring to reverse the 2020 election results.
Trump's attorneys asked Judge Tanya Chutkan last week to set the trial for April 2026 — well after next year's presidential election.
They argued that the amount of documents in the case would take months to process.
Smith rebuffed in a court filing Monday, saying Trump's defense team is overdoing the challenge to review the evidence presented in the case.
"A proposed trial date of 2026 would deny the public their right to a speedy trial," the special counsel said.
Chutkan will set the date for the trial at a hearing on August 28.
Trump also faces a March 2024 trial in New York for allegedly making hush money payments to a porn star to cheat campaign finance rules ahead of the 2016 election.
He is due to go on trial in Florida in May over Smith's allegations of mishandling top-secret government documents he took with him when he left the White House.