World News
Former Thai Prime Minister Thaksin Shinawatra returns home to great cheers after years in exile – but his future is unclear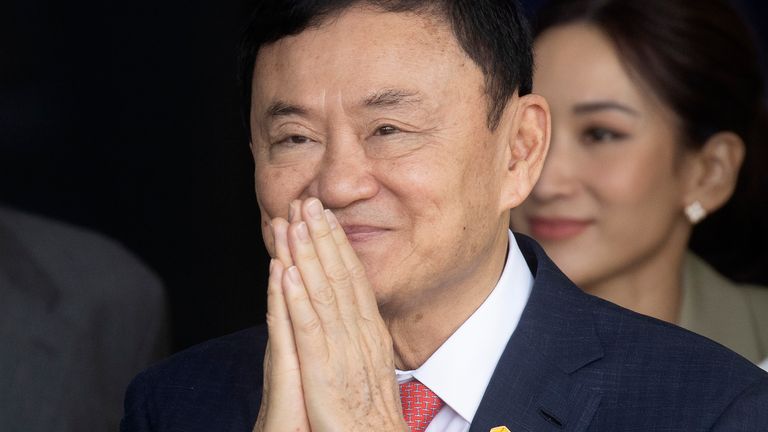 From early morning, in the scorching heat at Don Mueang Airport, throngs of supporters gathered to witness the moment they had been waiting for fifteen years – the return of their fugitive former Prime Minister Thaksin Shinawatra.
There was a big cheer as he arrived at the terminal gate with his three children and waved at the giant cameras.
Supporters waiting excitedly behind the fences cheered, "We love Thaksin."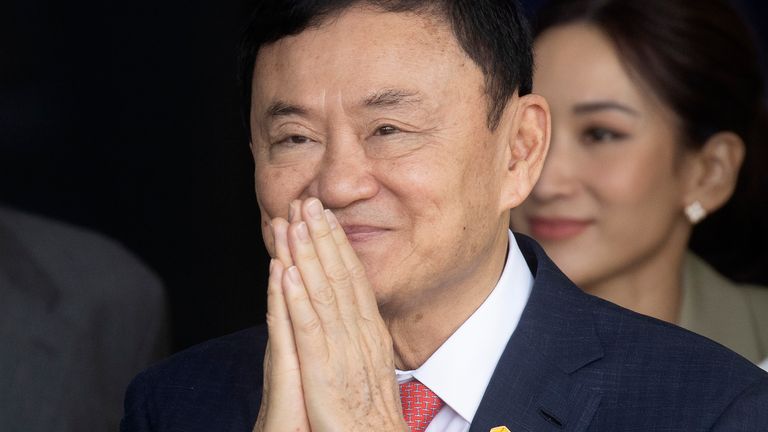 Aware of absorbing the symbolism of the moment, Mr. Shinawatra laid a wreath of flowers and bowed to a portrait of of Thailand King and queen.
In a nod to his red shirt supporters, he wore a red tie and lapel pin in memory of the king.
Mr Shinawatra, the leader of a famous political dynasty and former owner of Manchester City Football Club, was prime minister from 2001 until he was overthrown in a military coup in 2006 while attending a UN meeting in New York.
He is one of the most controversial figures in Thai history but has a strong political track record of winning elections and still enjoys support.
The suspicion is that he came back because he made a deal with his royalist opponents and former military rivals to keep him out of jail.
Criminal proceedings against him have been pending for ten years, which he has always claimed were politically motivated.
Police said he would be taken directly to the Supreme Court for a hearing and then transferred to a jail.
In a statement, the court said he would serve eight years in prison, but how long he would actually stay there was unclear.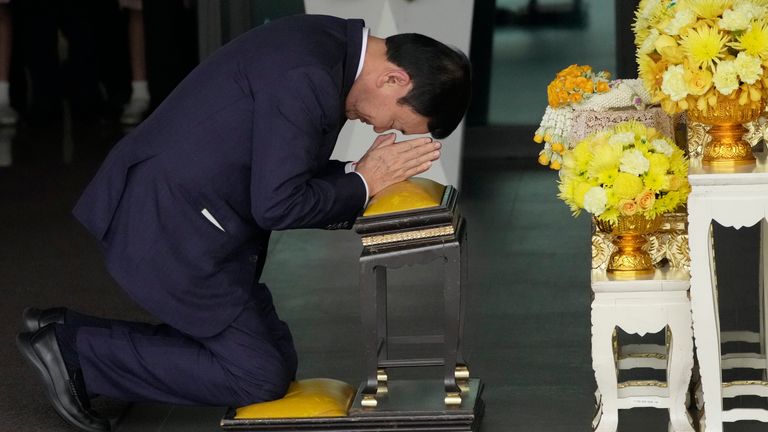 "He is a hero to the Thai people"
Ratchanee, 52, traveled hours to get here.
She said: "We have felt close to him for more than 20 years.
"And we still use his guidelines. That's why I came here to encourage him."
While Pom, 22, said: "I think that means hope. I hope he is pardoned and can live with his family."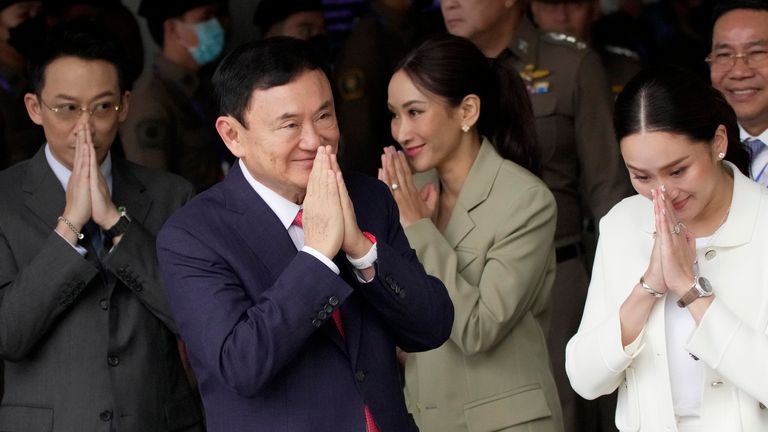 Her friend Peter said: "He is a hero to the Thai people. He has provided guidelines for everyone – rich or poor."
For Varawut Silpa-archa, Minister of Natural Resources, the return is both personal and political.
Mr. Shinawatra officiated at his wedding and told me that seventeen years abroad "is long enough to spend away from home."
He added: "The legal system must move forward. But the most important thing is that he is back on Thai soil."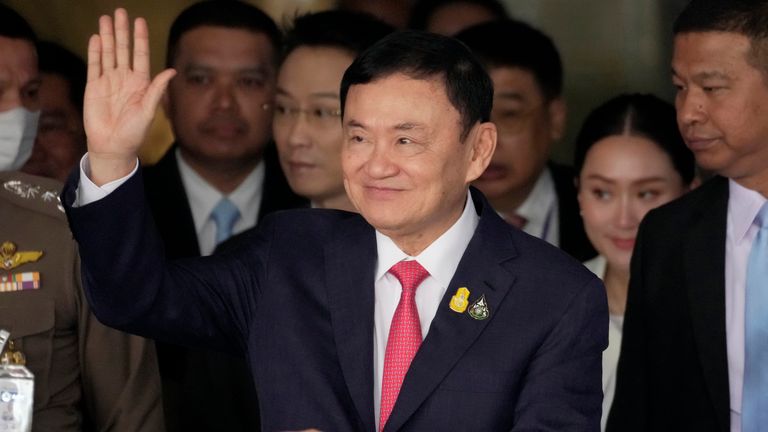 Return follows political gridlock
His arrival comes just hours before a crucial parliamentary vote on whether Srettha Thavisin, a candidate from Pheu Thai, the party linked to Mr Shinawatra, can run for prime minister.
If Mr Thavisin is successful, the three-month political deadlock could end.
The Pheu Thai party has forged a contentious coalition with its longtime enemies, aligning itself with militarily allied parties and claiming it will do so to win.
However, some of Mr. Shinawatra's supporters believe the party has abandoned its democratic principles.
However, it may well have been the key to getting him back to Thailand.