World
Garrett Wilson widens rift between Jets and Broncos after responding to Sean Payton's question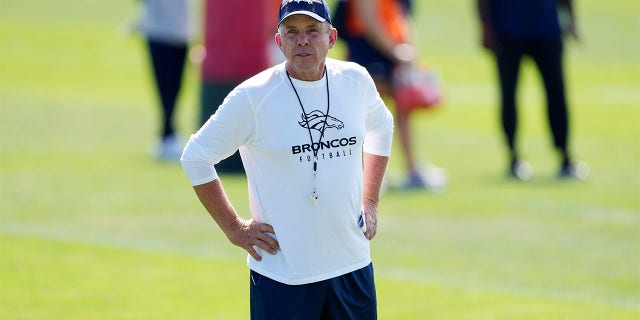 According to Jets receiver Garrett Wilson's comments after Wednesday's practice, it still appears there is a rift between the New York Jets and the Denver Broncos.
Wilson was answering a question from a Jets reporter who asked if his choice of dressing room on the touchline served purpose during a preseason game against the Carolina Panthers.
The reigning Offensive Rookie of the Year donned a tee, bucket hat and sunglasses during an interview with CBS.
Why should that be a big deal? Broncos coach Sean Payton established rules for Broncos starters who were eliminated early in the game. They were not allowed to conduct interviews during the game. They were not allowed to remove their uniforms or wear sunglasses. And no "Gilligan hats" (bucket hats) were allowed.
FOR MORE SPORTS COVERAGE, CLICK HERE AT FOXNEWS.COM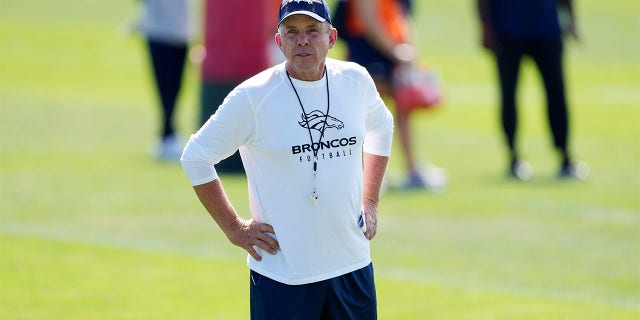 When asked if he was doing exactly what Payton told his players not to do, Wilson responded shyly.
"I've been advised not to talk about it," Wilson told reporters, according to SNY. "But good question."
Payton's comments on Denver's performance last year under Nathaniel Hackett, who now serves as the Jets' offensive coordinator, sparked some controversy among the Jets.
THE BRONCOS' SEAN PAYTON 'broke the code' when he screwed NATHANIEL HACKETT, says anonymous NFL coach
After Payton called it "one of the worst coaching jobs in NFL history," Hackett stood up for himself. And Jets head coach Robert Saleh also suggested Payton crossed the finish line.
Jets players said the same thing, including Aaron Rodgers, who was defending Hackett.
"I felt it was totally inappropriate and inappropriate, and I think he needs to keep my coaches' names out of his mouth," Rodgers said.
Even some outside of the Jets organization believe Payton crossed a line he shouldn't have crossed.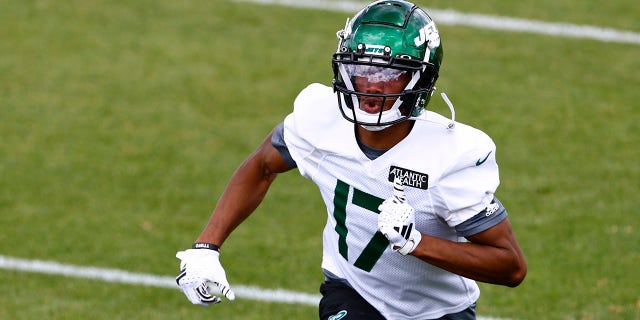 "Sean broke the code," an anonymous trainer told NBC Sports' Peter King.
Payton later apologized.
JETS' AARON RODGERS ON DARKNESS RETREAT FLAK: CRITICS 'COULD BENEFIT THE MOST'
"Listen, I had one of those moments where I still had my Fox cap on and not my trainer cap," Payton said. "I said this to the team: we had a great off-season in comparison. I preached that message, and here I am the veteran putting it into practice. For me it was a learning experience, a mistake of course." I need a little more filters.
"I needed a little more restraint. I regret that."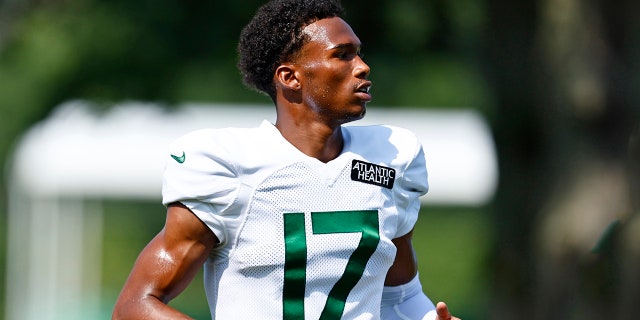 CLICK HERE TO GET THE FOX NEWS APP
The two teams meet in the regular season on October 8 when the Jets travel to Denver.