World
Kamala Harris believes she is getting more media scrutiny than her predecessors: "I think that's the case."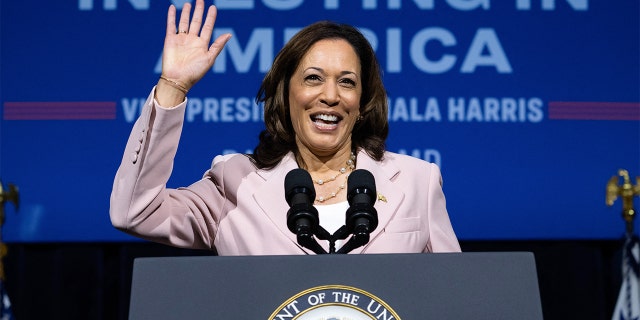 Vice President Kamala Harris told Politico in a new interview that she feels she gets more media scrutiny than previous vice presidents.
According to Politico Playbook, Harris agreed with the premise of a question posed to her in an interview with the magazine published Monday.
"I think that's how it is. she said in response to a question "whether she faces more media scrutiny than her predecessors as vice president."
In Playbook's account of the Harris interview, the authors suggested that criticism of the vice president was not typical in previous administrations.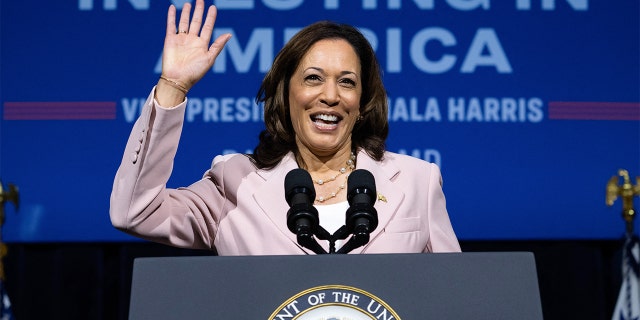 BIDEN SAYS VP HARRIS NEED MORE 'CREDIT', TURNS OFF QUESTION WHETHER HE WILL SERVE A FULL TERM
"Since the administration's inception, Republicans have criticized the vice president — a San Francisco Democrat who is also a woman of color, the daughter of immigrants, etc. — as a way of harming the government, which is not typically the case for others." White House #2," wrote the playbook authors.
Conservatives were quick to pick up on Playbook's claim: acknowledges previous criticism by Mike Pence, Dick Cheney, Dan Quayle and others. Joe Biden and Al Gore, the two youngest Democratic vice presidents before Harris, were also regularly criticized and ridiculed from the right. Politico's Playbook did not immediately respond to a request for comment.
Harris also told the outlet she believes her role as vice president was about "taking a few things off the president's shoulders."
"[T]A lot of this is about the vice presidency just doing a few things for the president because the president just can't do everything where we need a leader to be present. And that's how I feel about it. And then there's everything that goes on behind the scenes in terms of the relationship, the advice, the feedback, the partnership," she said.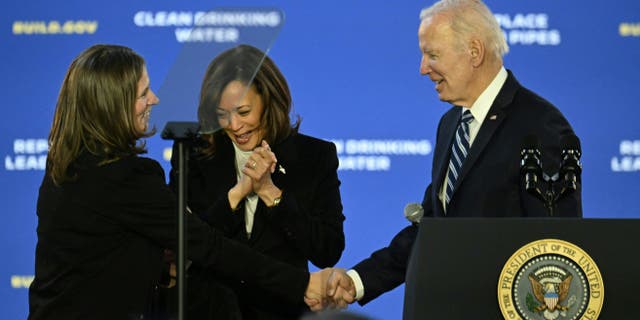 BIDEN employees rush to give Harris popular facelift after 2024 announcement
She also agreed with former Biden chief of staff Ron Klain's claim that an important part of Harris' job is making sure no one is "spreading bulls — in the Oval Office."
"I have a very keen and deep understanding of the importance and weight of the decisions that the President must make. And it's important to me, as a partner with the President, that when I'm there and when we' 'I'm informed about something, that every aspect of it is made clear in this room and that people don't sugarcoat because I don't know what, because the decision will have repercussions," Harris told Politico.
Harris' approval ratings remain low, and an NBC News poll found that she had the lowest rating of any vice president in the poll's history.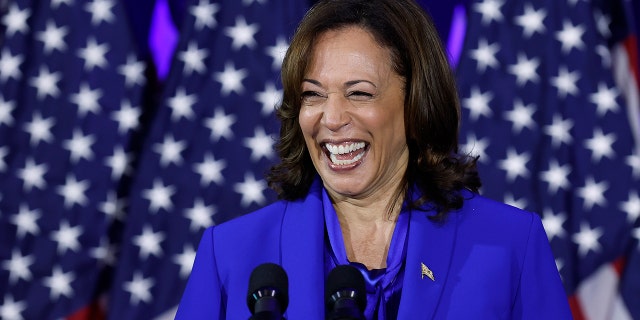 CLICK HERE TO GET THE FOX NEWS APP
Only 32% of registered voters have a positive opinion of Harris, compared to 49% with a negative opinion and 39% with a "very negative opinion".
For more information on Culture, Media, Education, Opinion and Channel Coverage, visit foxnews.com/media