Blog
Michael Oher's college coach defends family's 'blind side': 'That's admirable'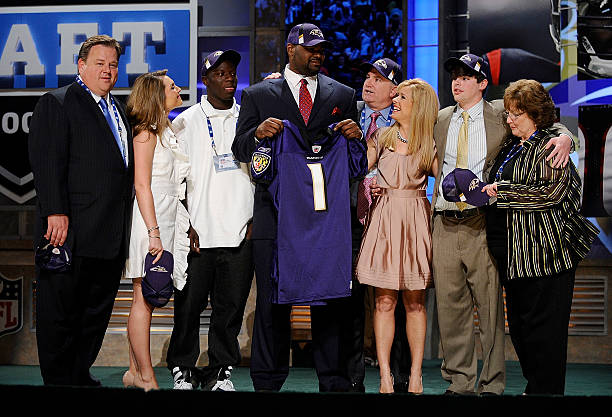 Michael Oher's trainer at Ole Miss in the early 2000s, Hugh Freeze, praised the Tuohy family for going to the "arena" and helping Oher when he was homeless. Freeze called the Tuohy's deeds "admirable".
Freeze, currently the head coach at Auburn University, told the Auburn Observer that he "loved" both the Tuohys and Michael Oher, but praised the family for helping a young man in trouble.
"I love Michael Oher. He's like part of our family. I love the Tuohys," Freeze told dem observer. "I find it sad, and I certainly don't pretend to understand everything about adoption, conservatories and all that. But I know what I've seen, and I've seen a family totally absorb a young man. And I think without that there is no story.
"I think it's all going to happen…whatever happens, of course, is going to happen," Freeze continued. "The facts will come out. But you know, I love both sides of it. Sean and Leigh Anne Tuohy did what most families do. . . . A lot of us talk about doing things, but we actually put our shoes on and our boots up, went into the arena and did something. I find that admirable."
Oher made headlines Monday when he filed a lawsuit against the family demanding the end of the conservatory role the Tuohys set up for him in 2004. Oher claims the family falsely stated their intentions to make him a family member and adopt him, rather than adopting him, entered a conservatory position typically used for the mentally or physically disabled.
The Conservatory also gave the Tuohys control over Oher's ability to enter into contracts or business agreements. In the business agreement to the film The blind sidebased on a book inspired by his life story, Oher claims he did not receive any money.
The Tuohy's attorney, Randall Fishman, counters this claim by stating that the family – including Oher – each received $100,000 from the film and that his clients paid the taxes on Oher's share.
Additionally, Fishman claims that Oher made three references to the conservatories the Tuohys set up for him in his 2011 book, I Beat The Odds: From Homelessness to the Blindside and Beyond.
Fishman believes this is evidence that Oher was fully aware of his legal arrangement with the Tuohys and his role in it.
Oher claims he was told the guardianship was only established because he was over 18 and the family intended to adopt him.